A Creative studio specialising in minimalist abstract design, oil paintings and illustration. Rooted in the free expression of WOC, nature and self-care.
Most of Rochelle's early paintings were inspired by the strong, wise and gentle women that surrounded her growing up. These women needed more positive representation in the art world. Rochelle now creates a collection of digital illustrations, oil paintings and accessories centralising sisterhood and art as therapy. Her work explores themes of individuality, friendship, love and healing.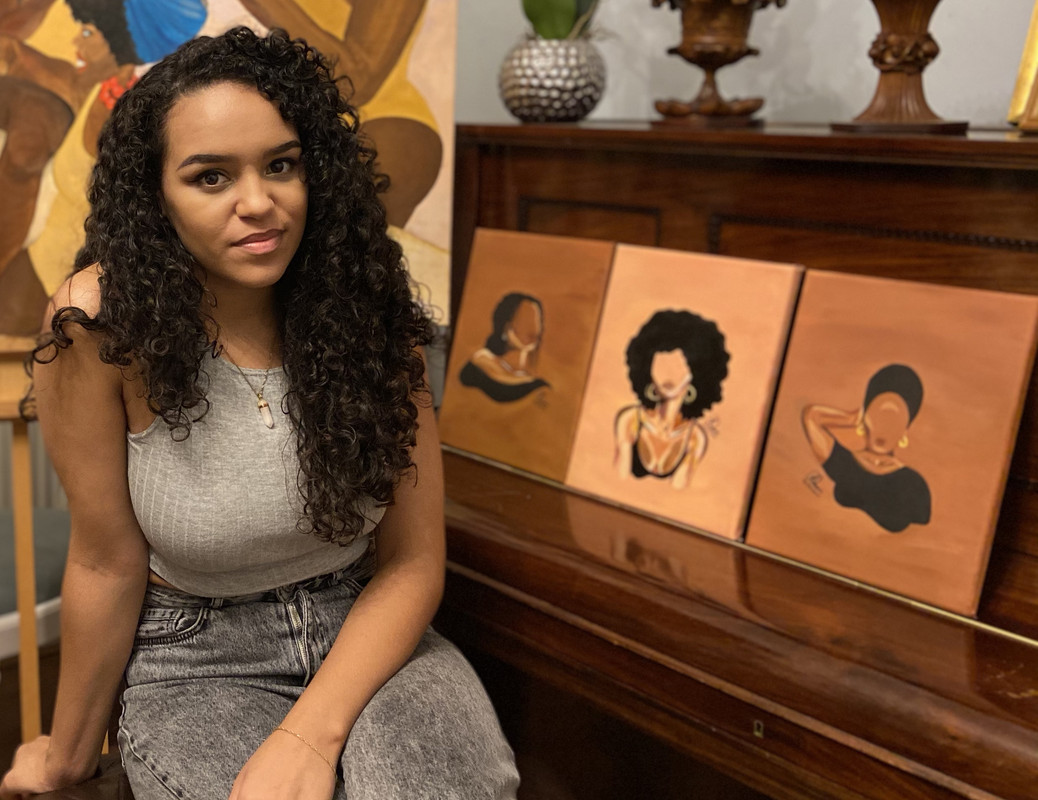 "I studied Art for many years and rarely came across works that resonated with me on a personal level. So I now create Art that I would want in my own home. Art that I would gift my sisters. It's so important for young girls to be surrounded by positive imagery, and to see themselves in Art. And so, my main goal is to champion just that."