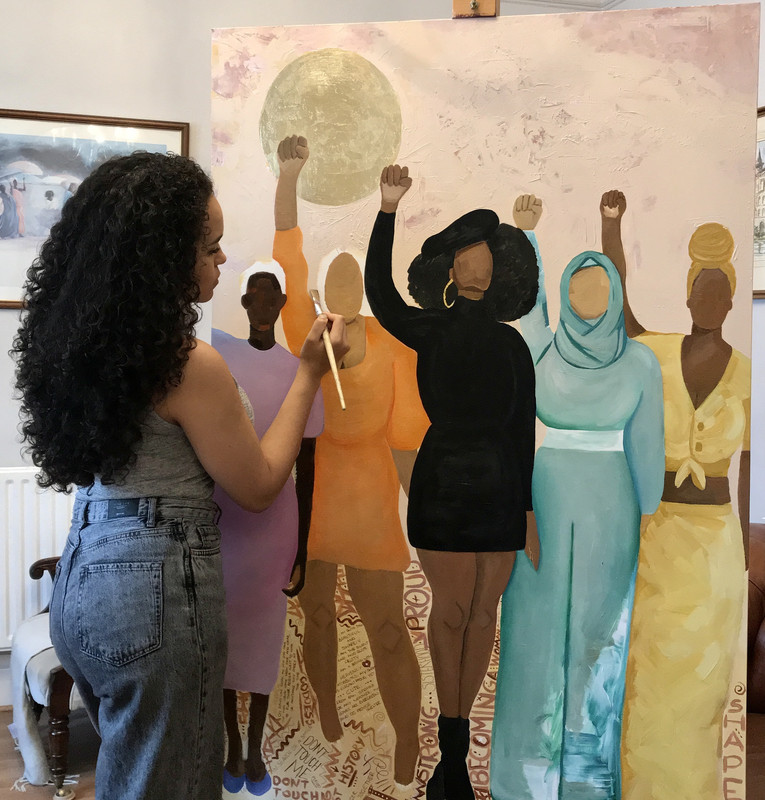 If our ethos' and styles align, Rochelle would love to hear from you!
Whilst her personal work has a strong focus on women of colour, plants, neutral colours, abstract designs and self-care. Rochelle will sometimes step out of that realm to assist projects that spark inspiration in her. We also have a range of options for non-commercial commissions, such as Canvas Paintings and Custom Digital Illustrations.
Rochelle works on a first come, first served basis, so if you are commissioning a Canvas Painting as a gift, please keep in mind the 2-3 week processing time. Digital Illustrations have a much quicker turnaround.
To chat creative collaborations or commissions, please get in touch via the contact form or send us an email at rochellecreative@gmail.com .