RochelleCreative X MasterPeace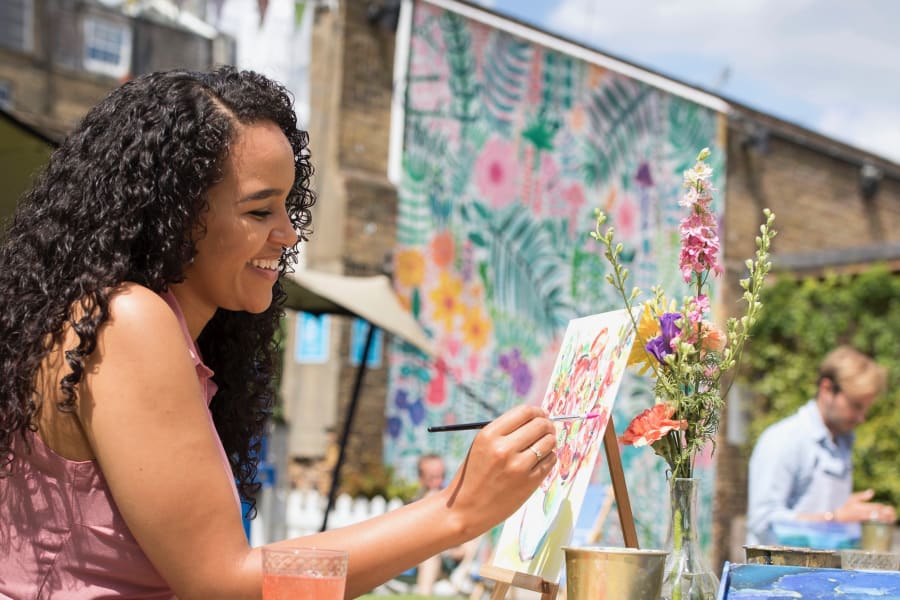 I am so excited to officially be a part of the MasterPeace Artist Team where I'll be teaching a Coached Class in their gorgeous studio every Thursday at 6pm!
We'll be turning a photo of your choice into a work of art in 90 minutes!
You'll be greeted with complimentary drinks and treats on arrival and guided through your painting!
MasterPeace in an Art School in Belgravia, London, run by a team of 20 artists. "For us, painting is a form of meditation, or mindfulness. Our focus is not on what our pieces end up looking like, we're more passionate about helping create an environment where painting can be enjoyed as way to relax and unwind.
Click the link below for tickets! And use code MPEXHALE15 for a lovely discount!
I'm so excited to be teaching irl again and to meet you!